Do you want to break through chronic inflammation to live a life with more ease, better energy,
and less pain?


Are you excited to do it naturally?
For years, we've known that chronic inflammation is an underlying cause of many of our common modern day diseases such as heart disease, cancer, skin rashes, persistent pain, and many digestive issues.


But the consequences of chronic inflammation became even more apparent in the past year when researchers realized that those who suffered the most with COVID19 were often those with higher levels of chronic inflammation. 


In other words, there are serious consequences to living with chronic inflammation! 


Unfortunately, a large percentage of the population is doing just that. 


Why is chronic inflammation such a huge problem in the western world?
Why western medicine and alternative health are so often failing at curing chronic inflammation...
Both western medicine and many alternative health modalities recognize the role that chronic inflammation plays in many illnesses, but both systems are filled with flawed approaches. 


Because there is no
one
cause of chronic inflammation, it can be confusing and overwhelming to figure out how to solve it. 


Part of the confusion is that the solution for one person will be different from another. In fact, even more accurately, the
solutions
will vary between people. That's because there is rarely a single magic bullet cure to chronic inflammation. Instead, it takes a combination of solutions to unravel the chronic inflammation mystery. 


Western medicine is based on finding a pill to fit the disease. But most of the pills from western medicine simply mask the symptoms without ever addressing the cause. 
For example, NSAIDs (non-steroidal anti-inflammatories) can relieve pain and temporarily reduce inflammation (without curing it), but, when taken long term, they can do serious damage to the intestines and even cause death. According to the CDC, over 16,000 people a year die from over-the-counter pain relievers. 


Thankfully, some western medicine practitioners are becoming more holistically minded, but because of the poor way office visits and insurance are set up, they don't have the time to counsel patients thoroughly. Telling people to "eat well and exercise regularly" clearly isn't solving the problem. 


Unfortunately, the track record for alternative health isn't much better. 


While alternative health modalities often claim to be holistically minded, too often they are selling shiny new fads and are rooted in judgement, shame, and a healthier-than-thou attitude. Often, the first step to addressing chronic inflammation in the alternative health world is about severe food restrictions and other intense steps that are hard to adopt and don't set people up for success. 


It's time for a better way. 
 The Cooling Inflammation Workshop is your guide 
to naturally addressing chronic inflammation.
This brand new workshop, Cooling Inflammation, is about joyfully inviting simple and powerful natural solutions into your life so that you can address the root cause of inflammation. 


I know from my years as a clinical herbalist that the best formula for addressing chronic health issues includes joy and simplicity.
joy + simplicity = sustainable positive transformation
The Cooling Inflammation Workshop guides you through the core underlying causes of chronic inflammation to help you address what's going on for
you
. 


This isn't an approach based on short term fads or a cookie-cutter mold that works for some and not for others. 


It's also not a course based on memorizing facts. Instead, it's a course of invitations, where you are joyfully trying out different solutions to find out what works best for you as an individual. 


The result is that you are able to know your unique combination of solutions geared towards helping you live a life full of energy with less pain.
The Cooling Inflammation Workshop is an 8-week experience. 


Each week, you watch a live presentation about a particular root cause of chronic inflammation.  


These presentations are insightful, entertaining, and interesting! They aren't about memorizing difficult physiology or pointless facts. At the end of the presentation, there is the opportunity for Q&A so you can get your questions answered. 


I've specifically designed this course to reduce overwhelm and confusion by encouraging you to focus on one thing! Each week you will also be given "invitations" to try for that week. The invitations will vary from herbs to try or lifestyle choices to pursue to fun recipes. Your goal will be to choose ONE invitation that you can easily succeed with that week.


After eight weeks, you'll have had the opportunity to try at least 8 different simple but powerful things to address chronic inflammation. 


These small and powerful steps will add up to create positive health transformation. 


The result is that your life is filled with more energy and less pain!
Your Bonuses
I've carefully created bonuses for Cooling Inflammation to ensure you have what you need for success! 
Interactive Community
:
Unlike many online courses, this isn't about doing it all by yourself! You'll be invited to a safe and inclusive private Facebook group where you can ask questions, get inspired, and offer encouragement to others on a similar journey. Having enthusiasm and encouragement from others is a powerful tool for creating change in your life. 
Herbal Monographs:
You'll also receive extensive herbal monographs that you can save and print as powerful references. All monographs include the information you need to know to be successful with herbs including dosages, preferred preparations types, and more. 
Special Discounts: Students will receive exclusive discounts at some of Rosalee's favorite herb stores.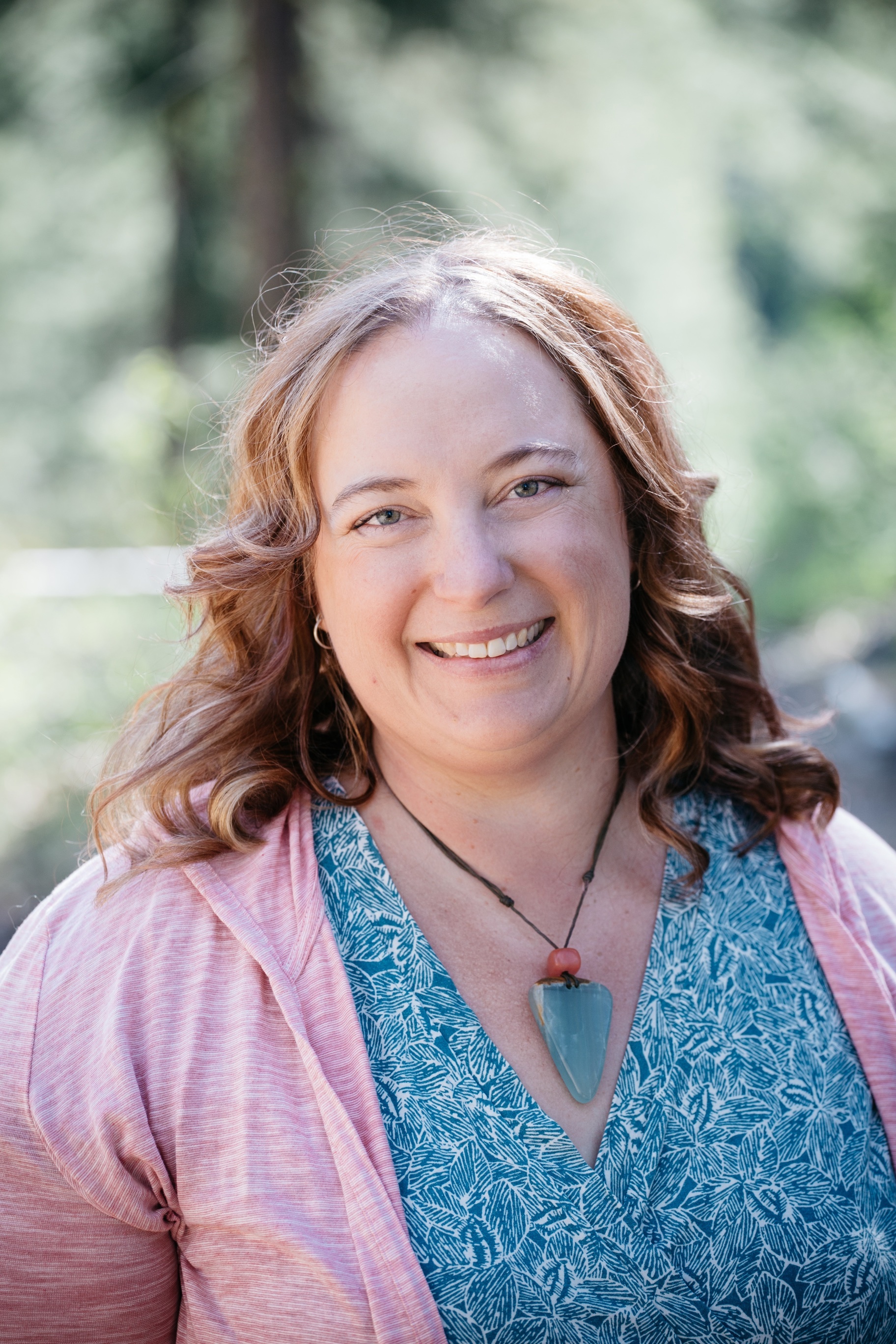 Hi! I'm Rosalee de la Forêt.
I'm an herbalist, best selling author, and your guide to addressing the root cause of chronic inflammation! I am passionate about inspiring you to enjoy plants every single day, whether it's marveling at their beauty or using their gifts as food and medicine. I am the best-selling author of the books 
Alchemy of Herbs 
and 
Wild Remedies
 and a registered herbalist with the American Herbalists Guild. As a clinical herbalist, I've helped hundreds of people address their chronic health issues and I'm excited to do the same for you.


In addition to being an herbal clinician and writing books, I've taught thousands of students about herbs through my online courses:
Rooted Medicine Circle, Taste of Herbs, Herbal Cold Care, Apothecary,
and
Building Resilience
.
Frequently Asked Questions...


Why join now?


Your health matters! Don't put off feeling your best! By investing in yourself and your health for the next 2 months, you can experience a life with more energy, ease, and less pain. 


This is the first year offering Cooling Inflammation and I would love to have you join me for this beta program! 


What a beta program means for us is that I'll be working extra hard to create this workshop around your desires and feedback. 


What it means for you is that you'll be getting that much more care and attention. 


I'm also offering this workshop at a heavily reduced rate this year. It will never be this low again. 


Students of the beta workshop will also have a lifetime invitation to join future live online classes of Cooling Inflammation (this lifetime access to future live online classes will only be given this year). 


Is this workshop right for me?


This workshop is ideal for you if…


• You want guided help in addressing root causes of inflammation so that you can feel your best. 
• You're curious and open to trying new things (herbs, recipes, lifestyle changes). 
• You recognize that deep healing involves more than swallowing an herbal capsule. 
• You can devote 2-3 hours a week to this workshop for 8 weeks. (2 hours of class time, plus additional time trying solutions)
• You are excited (and committed) to being a part of an inclusive community that respects and values all abilities, ages, body sizes, ethnicities, gender identities and expressions, races, religions, and sexual orientations. 
• You want to joyfully participate in your health and well-being (and leave shame, judgement, and healthier-than-thou attitudes behind).


Who won't benefit from this workshop?


I have carefully created this workshop for people who are curious and excited to work with herbs and other natural solutions in order to feel their best. 


But this course isn't for everyone and I don't want to waste anyone's time! 


This workshop isn't for you if…


• You have a complicated health problem and need a lot of one-on-one assistance or advice. (If this describes you then please work directly with a practitioner - you'll get the best results.)
I want to be clear that this workshop is not a place to crowdsource advice for particular illnesses.
• Your idea of health is simply taking herbal pills instead of pharmaceutical drugs.
• You want to memorize what herbs are good for, without studying the plants themselves. 
• You want a perfected and polished course that has been released many times. 




Can't I just learn this information for free online?


You might be wondering why I would offer a course when there's so much free information already out there. 


Here's the thing: if you are someone who loves spending hours sorting through lots of confusing misinformation, and you don't mind making a lot of unnecessary mistakes along the way, then you will be happy sticking with Google searches. 


But if you would like an experienced guide to show you how to get the best results with herbs, and you would like to be a part of a supportive and inclusive community, then you'll love Cooling Inflammation. 


The truth is that a lot of the free information out there is flat-out wrong, outdated, or overly simplified in a way that leads to confusion and poor results. 


My goal is to give you clear guidance, so that you can get results.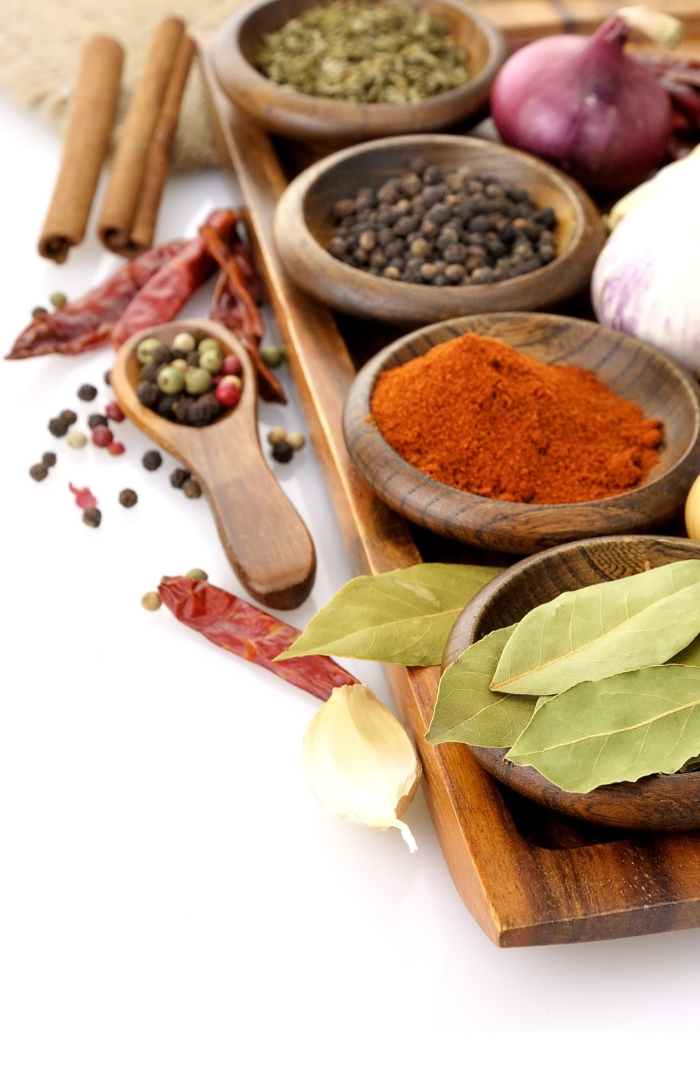 Herbs are only effective if you actually use them!
You don't have to be an expert herbalist to work with herbs effectively, but you need to know enough to use them confidently and safely. 


My students tell me over and over again that they love how I break down complex information into easy to understand concepts. 


Moreover, my approach to herbalism gives you the essential knowledge of how best to work with herbs from preparation types, to dosages, recommended duration, and more. 


Herbs have always been the people's medicine. They are safe, effective, and can give you powerful results. But, if they stay in your cabinet, they aren't going to do you any good! 
When are the live sessions?
Tuesday evenings at 5pm Pacific Time (8pm Et, 7pm CT, 6pm MT)