Do you want to make powerful herbal medicines that actually work?
Join us for Rooted Medicine Circle in 2022!
Sign up and be the first to get in the door...
We are here to show you how to make strong and effective herbal medicine.
As herbs and natural remedies have become increasingly popular, the true heart of herbal medicine is at risk... 


Today we see a lot of emphasis put on what herbs are good for. Take turmeric for inflammation! Dandelion root for the liver! 


But when we reduce plants to a simple equation of take xyz herb for xyz problem, the soul of herbal medicine is erased. 


Herbalism isn't about throwing back dropperfuls of a tincture. It's about transforming your life by becoming deeply rooted in the natural world, its seasonal rhythms, and your place within it.
What sounds more healing to you?
Deeply healing herbal medicine goes beyond what herb you take, and encompasses your relationship to the earth, the plants, and their medicines.


Herbal medicine rooted in your connection to nature and made with your own hands has the most powerful benefits — for your personal healing, community well-being, and the health of our planet.
Join our Medicine Making Circle


Rooted Medicine Circle guides you, step-by-step, in making high-quality herbal medicines while deepening your relationship with the natural world. 


Getting started with herbal medicines can often be overwhelming. For example, should you make a tea? Or a tincture? Is the plant best fresh or dried? How do you know what you are making is safe? Or effective? It's easy to get stuck before you even begin. With our guidance, you will break through the confusion so you can get started right away. 


Over the course of the seasons, you will fill your home apothecary with effective remedies like potent teas, tinctures, and vinegars; locally sourced bitters for digestion; salves and ointments to soothe your skin; and delicious, nourishing foods. As your experience grows, you will have the confidence and knowledge to use your herbal medicines safely and effectively. 


The skills you learn in Rooted Medicine Circle will help you avoid costly mistakes and create powerful medicines for a lifetime. 
How Rooted Medicine Circle Works...
Rooted Medicine Circle is a 10-month, online experience that guides you through the seasons where you live while you learn core herbal medicine making skills. 
This course provides guided self-study while also inviting you to participate in a supportive, interactive community.
In this way, you have the flexibility to tailor your studies to your own interests and where you live.
Rooted Medicine Circle is easy to access
on all internet-connected devices, and once you enroll, you'll get immediate access to the course site.
Guided Self-Study
The self-paced materials included readings, activities, and journaling prompts.


Five modules cover core teachings including...
•
Medicine making tutorials
for over 15 essential herbal preparations
• Extensive material medica
including over 40 herbal monographs focused on common plants and abundant weeds
• Over 65 recipes
to help you make teas, tinctures, oils, and more
• Botany, ethical foraging, and sustainable herb sourcing
•
Naturalist skills
to help you grow your sense of awareness and observation
•
Extensive notes and handouts
for record keeping, journaling, etc.
Interactive Community


Unlike many online courses, this isn't about doing it all by yourself! We're inviting you into a safe and inclusive community where you can ask questions and share what you're learning as we grow together.
Each month, we will make remedies together via livestreams. These will also be recorded and available to all students for future viewing.


The first few live sessions are planned for weekend afternoons (Pacific time). As this is a beta course, we may adjust days/times based on student feedback.
Together, we will make herbal preparations like...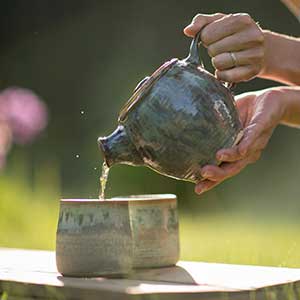 Teas & Decoctions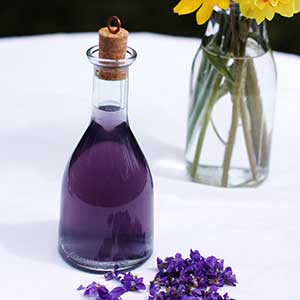 Syrups & Honeys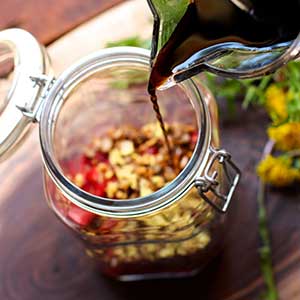 Vinegars & Oxymels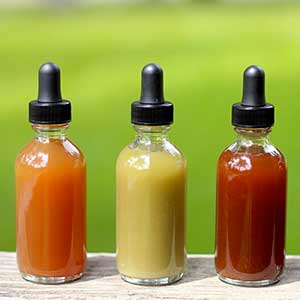 Tinctures & Glycerites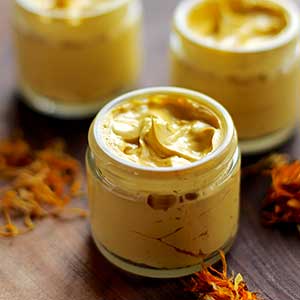 Infused Oils, Salves, Creams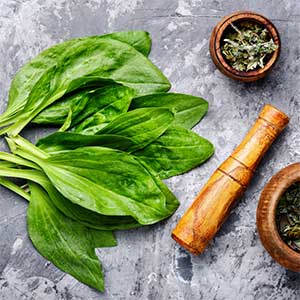 Poultices & Fomentations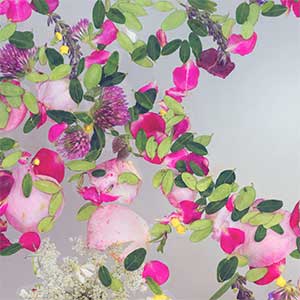 Herbal Baths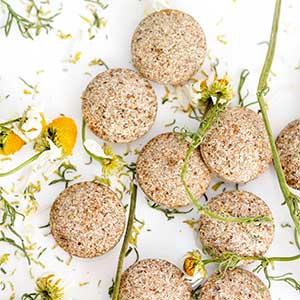 Powders & Pastilles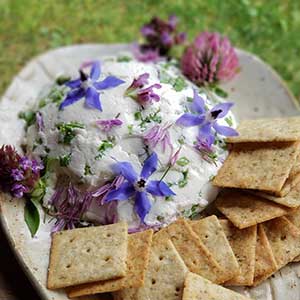 Food & Drinks
Your Bonuses
We've carefully created bonuses to support your growth with nature connection and medicine making. They include...
• A private Facebook group
to connect you with a group of nature-loving people who are also filling their apothecaries with transformational remedies 
• Wildcrafter's Toolkit
, a bonus 12-part course on foraging. Includes ethical wildcrafting skills, plant identification, and how to harvest and process plants.
• Naturalist webinars
featuring specialists on topics in the natural world 
• Membership in United Plant Savers
, an organization dedicated to the preservation of medicinal plants
• 10% off Mountain Rose Herbs
for bulk
herbs and medicine making supplies
• 
A digital copy of our best-selling book,
Wild Remedies
Participants can opt to receive a certificate upon completion of reviews at the end of each module plus a capstone project.
This certificate acknowledges your time, energy, and growth. It can be used to prove continuing education (for example, as part of an application for the American Herbalists Guild).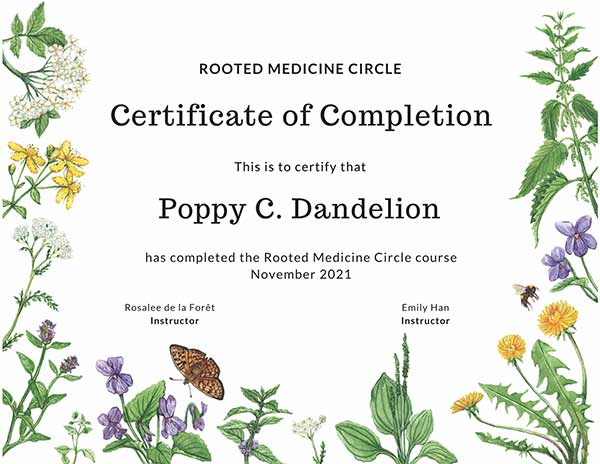 Rooted Medicine Circle offers you the convenience of learning at home, while getting live instruction and support. 


Herbal weekend classes and conferences often cost over $300, which doesn't include additional travel, food, or lodging. 
For our first-year release, we've priced this 10-month experience as low as possible. It will never be this price again.
100% Satisfaction Guaranteed
You have 30 days to try Rooted Medicine Circle. If you decide it's not for you, just ask for a full refund.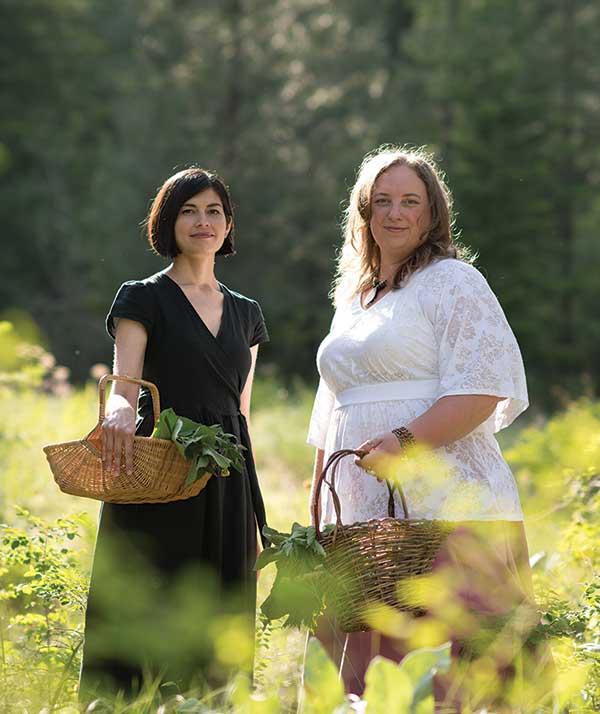 Rosalee de la Forêt, RH, is passionate about inspiring you to enjoy plants every single day, whether it's marveling their beauty or using their gifts as food and medicine. She is the best-selling author of the books Alchemy of Herbs and Wild Remedies, the Education Director for LearningHerbs, and a registered herbalist with the American Herbalists Guild. In addition to writing books, Rosalee has taught thousands of students about herbs through her online courses: Taste of Herbs, Herbal Cold Care, Apothecary and Building Resilience. Rosalee lives in a log cabin in the northeastern cascades of Washington State with her husband. See more of Rosalee's articles and recipes at www.HerbswithRosalee.com.
From nature workshops to botanical recipes, Emily Han helps people cultivate their connection to the earth. Her work as a naturalist, writer, and teacher focuses on intersections of nature, culture, food, and plant medicine. Emily lives in Los Angeles and is the author of Wild Remedies and Wild Drinks & Cocktails. To see more, visit EmilyHan.com.
Frequently Asked Questions...
Why join now?
This is our first year offering Rooted Medicine Circle and we would love to have you join us for this beta program! 
What a beta program means for us is that we'll be working extra hard to create a course around your desires and feedback. 
What it means for you is that you'll be getting that much more care and attention. 
We're also offering this course at a heavily reduced rate this year. It will never be this low again.
Is this course right for me?
This course is ideal for you if...
• You want guided help in making powerful and effective herbal medicines. 
• You recognize that deep healing involves more than swallowing an herbal capsule. 
• You yearn for a deeper connection to the natural world around you (whether you live in the city, suburbs, countryside, Northern or Southern Hemisphere).
• You are excited (and committed) to being a part of an inclusive community that respects and values all abilities, ages, body sizes, ethnicities, gender identities and expressions, races, religions, and sexual orientations. 
Who won't benefit from this course?
We have carefully created this course for people who want to make strong herbal medicine and feel more deeply connected to the plants themselves. 
But this course isn't for everyone and we don't want to waste anyone's time! 
This course isn't for you if...
• Your idea of health is simply taking herbal pills instead of pharmaceutical drugs.
• You want to memorize what herbs are good for, without studying the plants themselves. 
• You want to buy 100% of your herbal medicines. 
• You aren't interested in learning about the plants, animals, insects, etc. that live around you. 
• You want a perfected and polished course that has been released many times. 
• You are seeking help for a specific health-related problem.
Can't I just learn this information for free online?
You might be wondering why we would offer a course when there's so much free information already out there. 
Here's the thing: if you are someone who loves spending hours sorting through lots of confusing misinformation, and you don't mind making a lot of unnecessary mistakes along the way, then you will be happy sticking with Google searches. 
But if you are ready to get experienced advice so that you can make potent herbal medicines without years of trial and error, then you'll love Rooted Medicine Circle. 
The truth is that a lot of the free information out there is flat-out wrong, outdated, or overly simplified in a way that leads to confusion and weak herbal medicines.
For example, if you search online for "how to make herbal tea," you will get tens of thousands of pages of information. Most of those offer the simple instructions of "place 1 teaspoon of herb in a cup of water for 5 minutes." 
Yikes! 
If that is your sole approach to making teas, you will be continually disappointed with the results. 
To show the difference in our approach, you can download our Ultimate Guide to Making Teas. This includes an extensive reference chart so you know how to make teas with over 100 plants.
Our approach to herbal medicine making is based on decades of experience, both as makers ourselves, as well as helping thousands of students along the way. Our information is straightforward, practical, and nuanced. 
With Rooted Medicine Circle, you'll be crafting amazing herbal medicines without making costly and frustrating mistakes. 
But this course isn't just about learning the facts of medicine making. It's also about deepening your relationship with plants and infusing your life with connection, wonder, and joy. Rooted Medicine Circle will help you prioritize and sink into the rhythms of the natural world around you. 
You don't have to be an accomplished chef or expert forager to make potent herbal medicines.
Making exceptional herbal medicines requires knowledge and skill, but this doesn't mean that you have to be an expert in the kitchen. 
Our approach to herbal medicine gives you essential tips for making potent remedies without being overly complicated. We are known for creative and simple recipes that become family favorites, ones that you reach for frequently. 
And while this course accentuates getting to know the plants and other beings that live around you, foraging, wildcrafting, or gardening is not required. We provide resources to help you find quality herbs without growing or harvesting them yourself. However, if you do decide to harvest plants, we have ample materials to support you. 
Herbs are only as effective as the medicine you create.
With Rooted Medicine Circle, you are connecting to the heart of herbalism. 
Herbalism will no longer be something you simply
do
, but a way of
being
deeply infused into your everyday life.
Join the Circle!
Rooted Medicine Circle offers you the convenience of learning at home, while getting live instruction and support. 


Herbal weekend classes and conferences often cost over $300, which doesn't include additional travel, food, or lodging. 
For our first-year release, we've priced this 10-month experience as low as possible. It will never be this price again.
100% Satisfaction Guaranteed
You have 30 days to try Rooted Medicine Circle. If you decide it's not for you, just ask for a full refund.